1" Portrait Box - Matte Black
Brand:Tyndell
Starting at $77.18 each per pack of 40 as low as $1.93 per itemView price chart
Portrait boxes are perfect for delivering fine portraits to your clients! Designed to offer the best combination of quality and price, our Portrait Boxes are an excellent way to add value to your work and brand image. View product details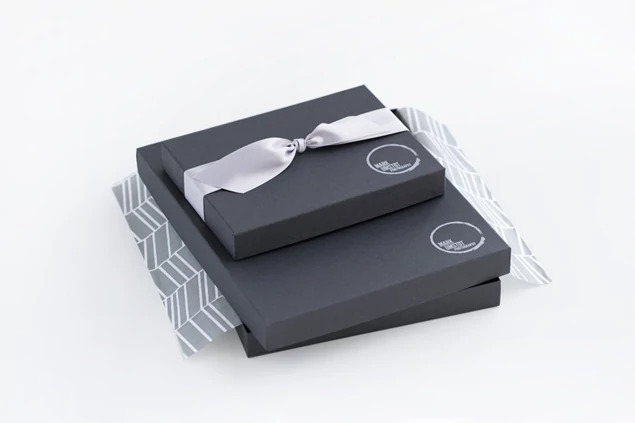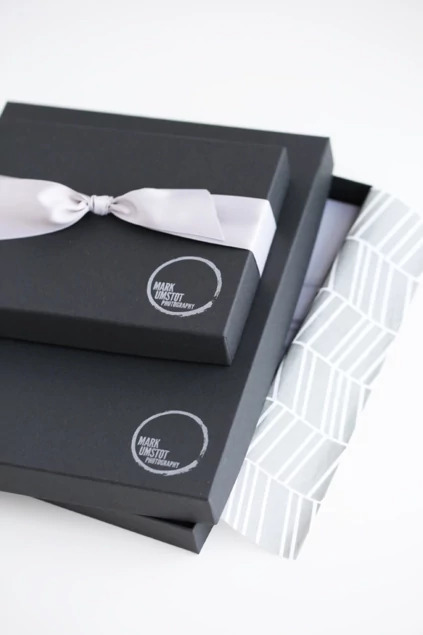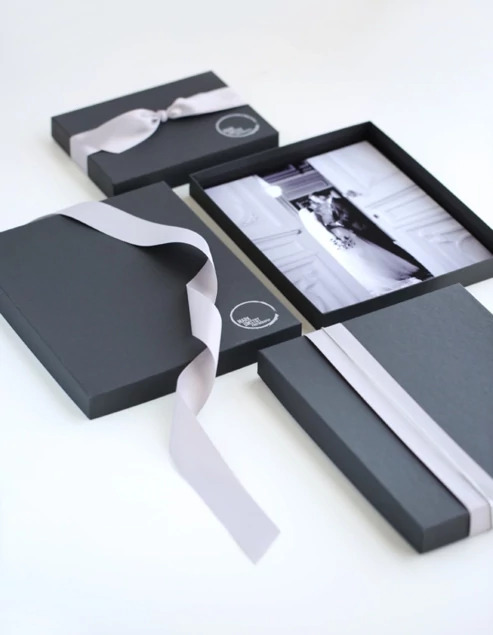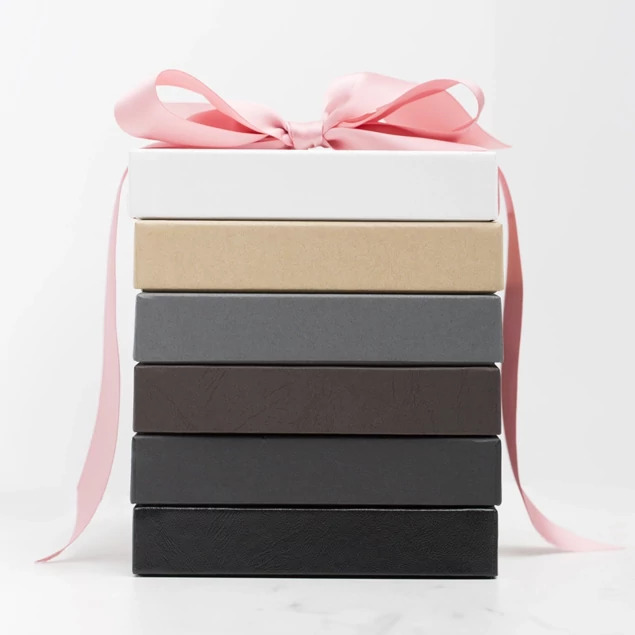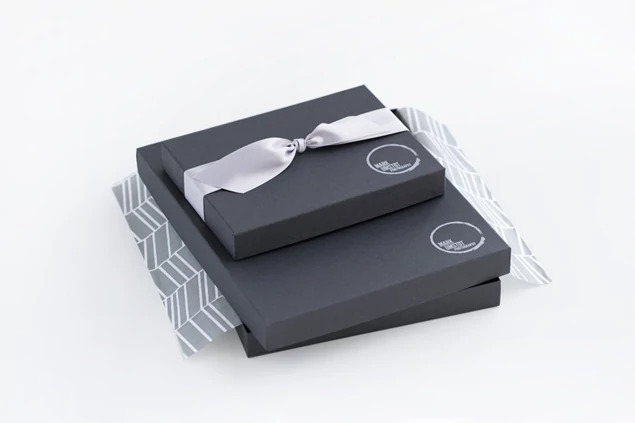 About 1" Portrait Box - Matte Black
Portrait boxes are perfect for delivering fine portraits to your clients! Designed to offer the best combination of quality and price, our Portrait Boxes are an excellent way to add value to your work and brand image.
---
Matte Black Smooth Matte Cover & Black Interior
Constructed from 45pt rigid board and wrapped with high-quality art paper
Designed to hold the following print sizes: 4x6, 5x7, 8x10, 8x12, 11x14, 16x20
Accommodates up to 100 unmounted prints or 8 mounted portfolio mats
Add your custom studio logo with foil imprinting here to personalize your packaging
Accessorize with foil imprinting, ribbon, stribbons, and tissue paper
Free imprinting with your studio die when you purchase 100 or more boxes
Click here to view the cost of customization.
PRICE PER 1" Portrait Box - Matte Black
Item / Size
Color
1
3
7
13
Pack Size
4X6 - Portrait Boxes - 25 Pack
Matte Black
$

64.00

$

64.00

$

64.00

$

64.00

25
5X7 - Portrait Boxes - 25 Pack
Matte Black
$

69.34

$

69.34

$

69.34

$

69.34

25
5X7 - Portrait Boxes - 40 Pack
Matte Black
$

77.18

$

77.18

$

74.18

$

69.90

40
8X10 - Portrait Boxes - 10 Pack
Matte Black
$

31.50

$

31.50

$

31.50

$

31.50

10
8X10 - Portrait Boxes - 40 Pack
Matte Black
$

82.65

$

78.82

$

75.79

$

74.78

40
8X12 - Portrait Boxes - 10 Pack
Matte Black
$

38.00

$

38.00

$

38.00

$

38.00

10
11X14 - Portrait Boxes - 10 Pack
Matte Black
$

45.50

$

45.50

$

45.50

$

45.50

10
11X14 - Portrait Boxes - 20 Pack
Matte Black
$

66.09

$

66.09

$

63.15

$

60.21

20
16X20 - Portrait Boxes - 10 Pack
Matte Black
$

82.50

$

82.50

$

82.50

$

82.50

10
08/31/2017

Sidney Sheller Says

"AWESOME BOXES! Great quality, great price, cheap shipping. Love the black interior and I love Tyndell!"