Dual Metal Flash Drive 3.0 USB Type C
Brand:Tyndell
Starting at $38.24 eachView price chart
This slim and sleek USB Flash Drive features dual connectors—a traditional USB connector with 3.0 technology and a USB type-C port. Simply swivel the drive to access either connector. Customize the flash drive with your logo on one side and up to 2 lines of text (20 character limit per line) on the other side. View product details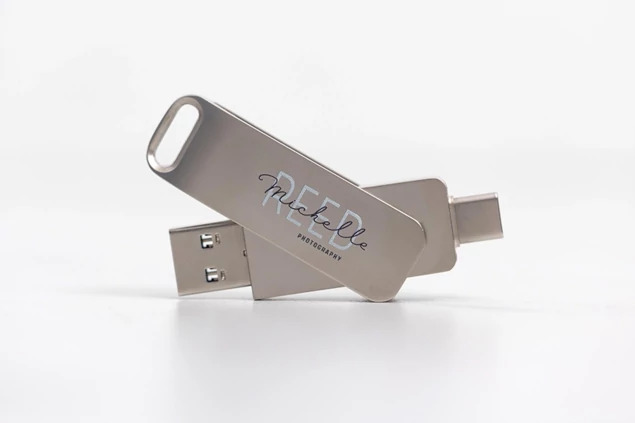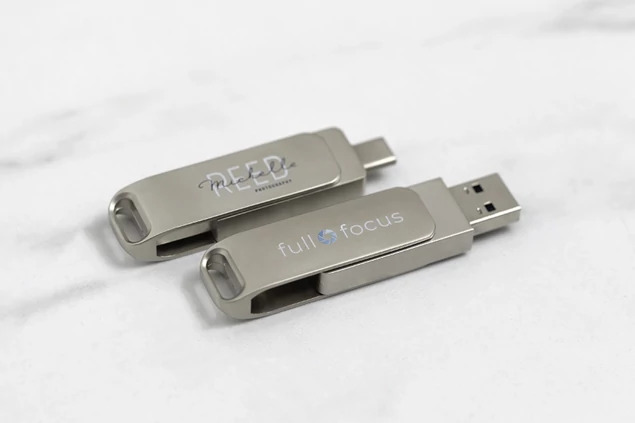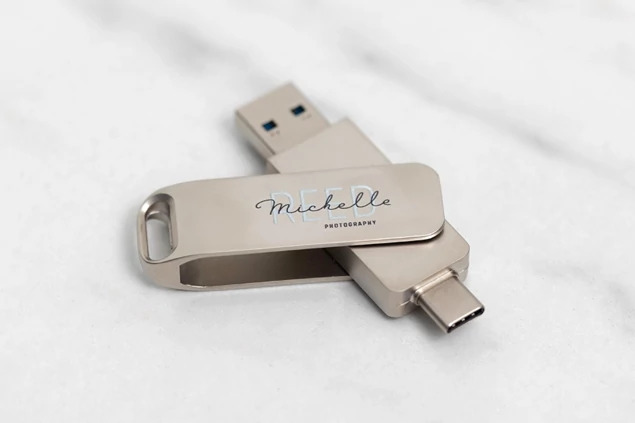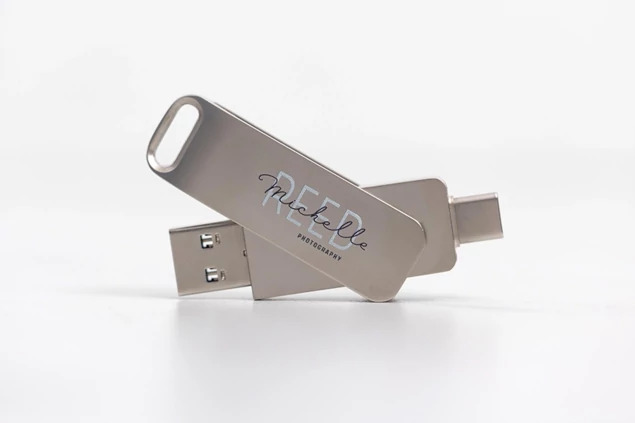 About Dual Metal Flash Drive 3.0 USB Type C
This slim and sleek USB Flash Drive features dual connectors—a traditional USB connector with 3.0 technology and a USB type-C port. Simply swivel the drive to access either connector. Customize the flash drive with your logo on one side and up to 2 lines of text (20 character limit per line) on the other side.
3.0 Technology: 3.0 technology is a faster more reliable technology with a faster transfer speed and allows you to upload and download at the same time.
USB Type-C: The new USB-C technology is hugely popular, particularly with Apple users. This plug has no up or down orientation, so you don't have to figure out which ways it goes.
Price includes free 2 sided full color printing.
Customizing your product: For highest quality results please upload AI, PSD, or high resolution (300 DPI) PNG files; JPG files are not recommended
PRICE PER Dual Metal Flash Drive 3.0 USB Type C
Item / Size
Color
1
2
10
25
50
16GB - 3.0 Dual Metal Flash Drive
Metal
$

38.24

$

34.87

$

29.93

$

26.13

$

22.80
No Reviews
There are no published reviews for this product yet.