Diamond Spray
Brand:Lacquer-Mat
Starting at $17.00 eachView price chart
Gloss finish-when shadow detail demands clarity. Creates a hard crystal clear surface that will not scuff. Fast drying time while providing the highest possible gloss surfaceView product details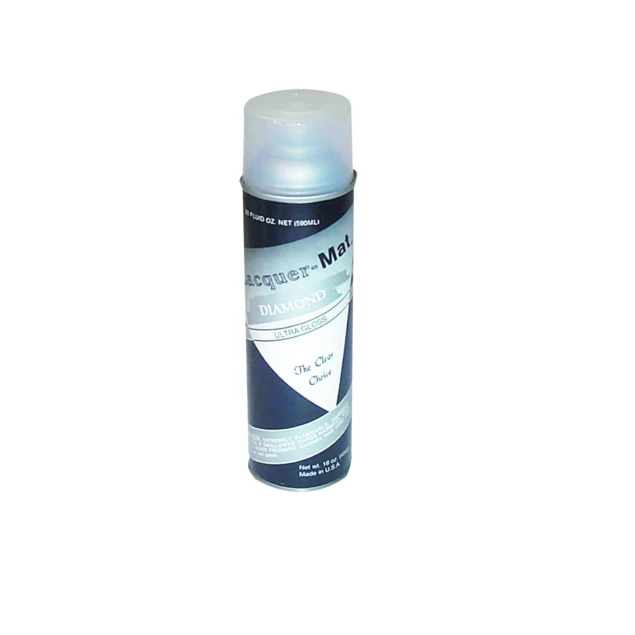 About Diamond Spray
Gloss finish-when shadow detail demands clarity. Creates a hard crystal clear surface that will not scuff. Fast drying time while providing the highest possible gloss surface
Click here to view the cost of customization.
PRICE PER Diamond Spray
Item / Size
Color
Price for 1
Diamond Aerosol
Black Can
$

17.00
Lacquer Discounts
Save 5% on 1 case of lacquer.

Save 10% on 2 or more cases of lacquer

Note: (12) aerosol cans make a case; (4) gallons make a case. You may mix or match to meet case quantities.
No Reviews
There are no published reviews for this product yet.