Pro Sports Series Folder
Starting At $10.20 USD when you order 10 5X7/7X5 - PRO SPORTS 75/57 - Multi/Black
---
Purchase Pro Sports Series Folder
---

PRICE PER Pro Sports Series Folder

| Item / Size | Color | 10 | 100 | 1000 | 2500 | 5000 | Box Quantity |
| --- | --- | --- | --- | --- | --- | --- | --- |
| 10X8/5X7 - PRO SPORTS 108/57 | Multi/Black | 1.52 | 1.22 | 1.07 | 1.02 | 0.95 | 100 |
| 5X7/7X5 - PRO SPORTS 75/57 | Multi/Black | 1.02 | 0.81 | 0.71 | 0.68 | 0.64 | 100 |
Product Description
The Tyndell Pro Sports Series Folder is always a customer favorite! This sports photo folder is designed to hold an individual portrait and a team picture. Add a coordinating Pro Sports Series Memory Mate, which are available in ten options: All Sports, Baseball, Basketball, Cheer, Dance, Football, Hockey, Soccer, Softball, and Plain.
Constructed with a high-quality black printed, coated board with embossed cover
Accommodates 2 prints
Bottom loading
Matte black with a high gloss and embossed cover
Foil imprinting available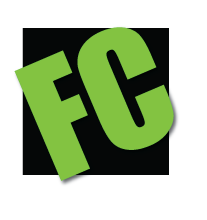 Folder Club Product
This product is a part of our folder club. Would you like to receive large volume price quantity discounts on all your orders, large and/or small? If so sign up for the Tyndell Photographic Folder and Mount Saving's Club. Members commit to purchasing 1000, 2500, or 5000 Folder Club eligible pieces throughout the calendar year. The total can be made up of any products in the club. As a benefit members receive the 1000, 2500, or 5000 volume price on all of their orders just by buying the minimum amount required.
Folder Club Info
No Reviews
There are no published reviews for this product yet.
Also Purchased
Customers who purchased a Tyndell Pro Sports Series Folder also purchased these items.