Custom View Folio Covers
Brand:TAP
Starting at $8.12 eachView price chart
Tap Custom View Folios offer a unique and custom presentation. You can select and arrange mats to create a different look for each client, making your photo delivery much more personal. Custom View Folios, are perfect for Senior Photography, Wedding Photography, Family Portraits, and so much more. Don't forget to add personal imprinting on the Custom View Folios with your clients information and your studio die. View product details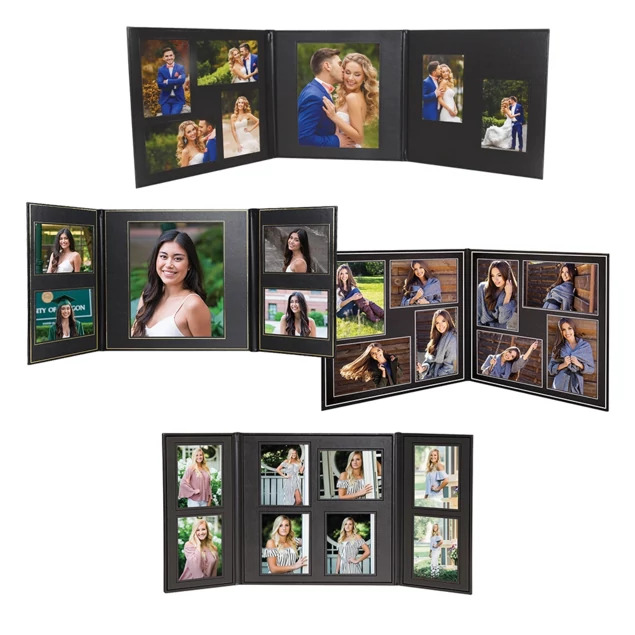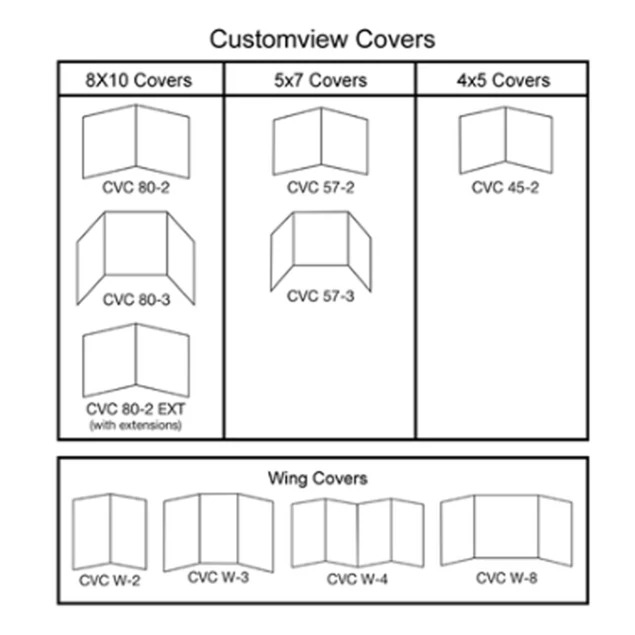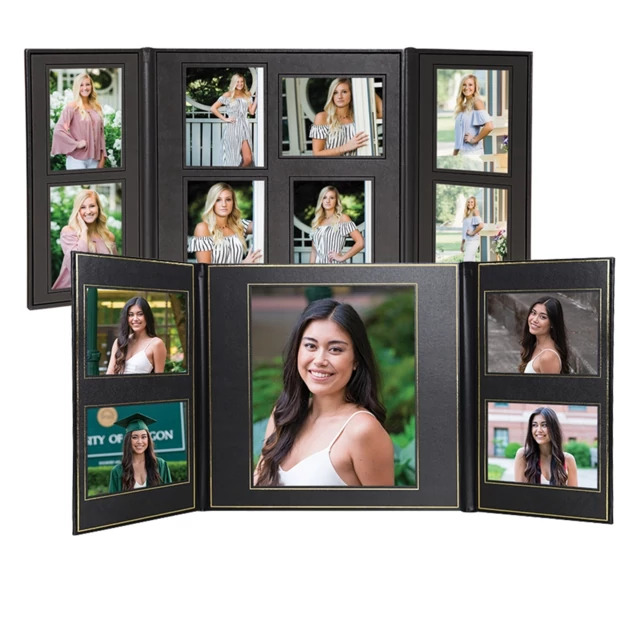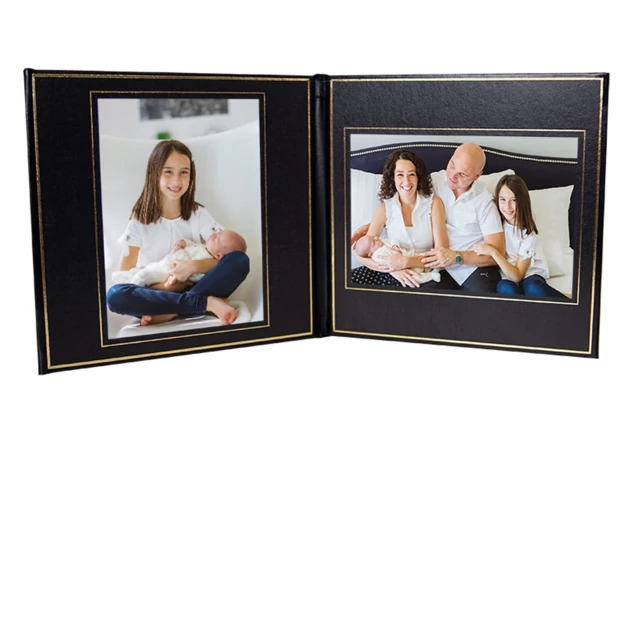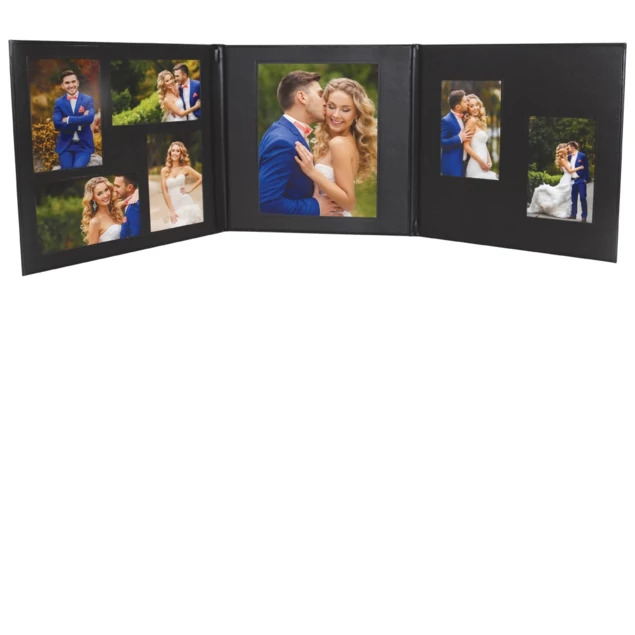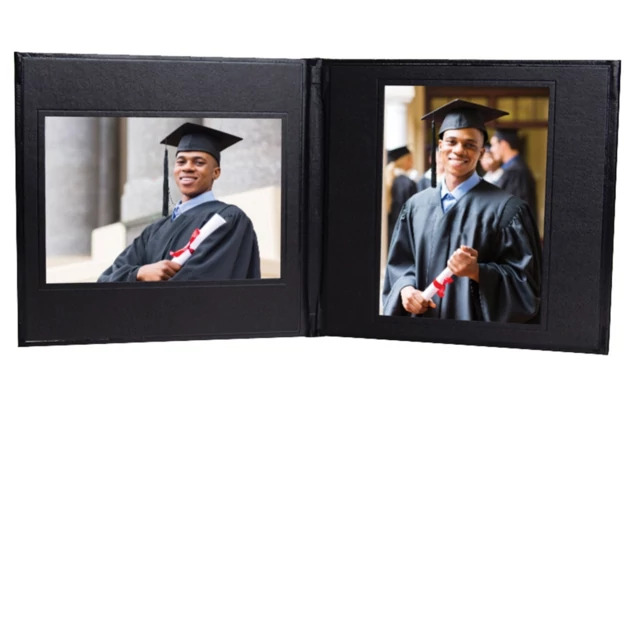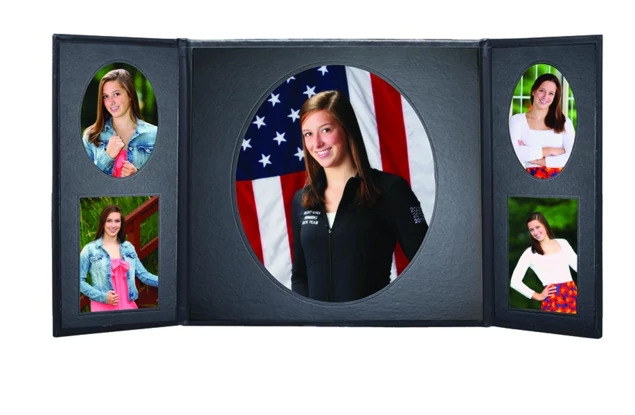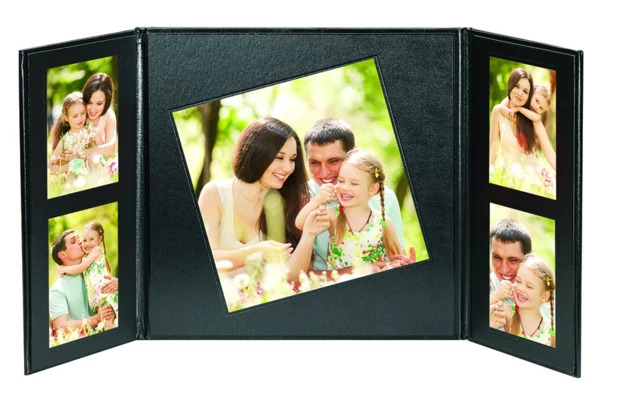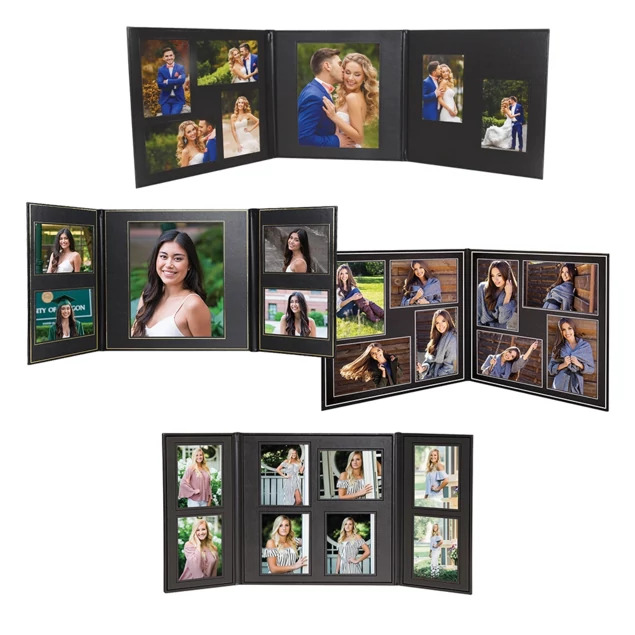 About Custom View Folio Covers
Tap Custom View Folios offer a unique and custom presentation. You can select and arrange mats to create a different look for each client, making your photo delivery much more personal. Custom View Folios, are perfect for Senior Photography, Wedding Photography, Family Portraits, and so much more. Don't forget to add personal imprinting on the Custom View Folios with your clients information and your studio die.
Simulated Leather Cover
Design allows photographers to offer a customized folio to their customers
Covers and mats sold separately
Boxed individually
Offered in Black, Commencement cover option also available for the Custom View Folio Line
Mats are available in black and gold
Click here to view the cost of customization.
PRICE PER Custom View Folio Covers
Item / Size
Color
Price for 1
CVC 45-2
Black
$

8.12

CVC 45-8 COMMENCEMENT
Black/Gold
$

13.22

CVC 57-2
Black
$

10.17

CVC 57-3
Black
$

13.91

CVC 80-2
Black
$

11.81

CVC 80-3
Black
$

16.36

CVC W-2
Black
$

9.44

CVC W-3
Black
$

10.55

CVC W-4
Black
$

11.86

CVC W-8
Black
$

11.81
Discount Information:
• Buy 10 get 1 FREE on Tyndell folios (must all be the same style item)! Important: Please add 11 total items to your cart; the discount will be automatically applied at check-out.
• Receive FREE foil imprinting with your studio die when you buy 25+ folios! (Please note: if you request more than one foil imprint per folio, the first imprint is free and each additional imprint/stamp location will be charged accordingly).
10/12/2019

Anonymous Customer Says

"Exactly what I'm looking for starting my business"