T-25 Folder
Brand:Profit Line
Starting at $0.39 each when you buy 10View price chart
The Profit Line T-25 is a traditional paper photo folder. The T-25 is a perfect photo folder that is inexpensive, but adds big impact. You can use this folder for proms, school dances, event photography, onsite print and delivery, corporate parties, and so many other special events. Remember to add foil imprinting with the event name or your studio die for extra impact.View product details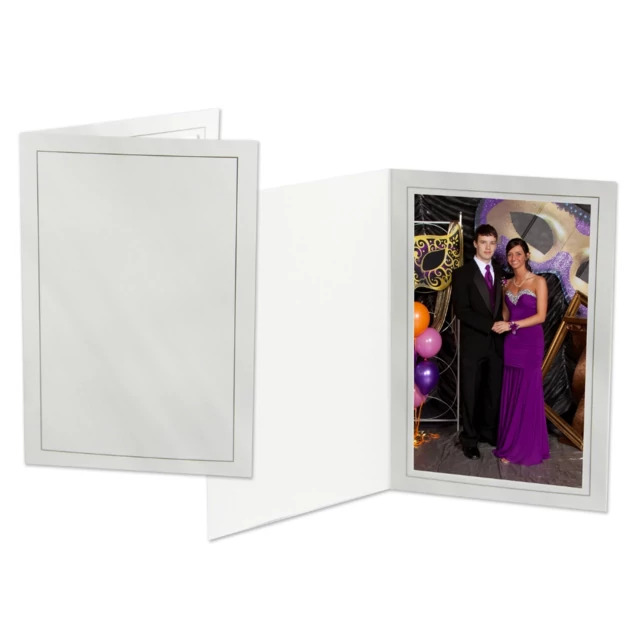 About T-25 Folder
The TAP PF-20 is the replacement to the T-25 Folder. The Profit Line T-25 is a traditional paper photo folder. The T-25 is a perfect photo folder that is inexpensive, but adds big impact. You can use this folder for proms, school dances, event photography, onsite print and delivery, corporate parties, and so many other special events. Remember to add foil imprinting with the event name or your studio die for extra impact.
Constructed with a high-quality printed coated gray board
Gray with black border
Top loading folder
Accommodates 1 print
Click here to view the cost of customization.
PRICE PER T-25 Folder
Item / Size
Color
10
100
1000
2500
5000
Box Quantity
4X6 - PROFIT-LINE T-25 GRAY
Gray
$

0.39

$

0.31

$

0.24

$

0.24

$

0.24

200
6X4 - PROFIT-LINE T-25 GRAY
Gray
$

0.44

$

0.35

$

0.31

$

0.29

$

0.28

200
No Reviews
There are no published reviews for this product yet.