Buckeye Folder
Brand:TAP
Starting at $0.87 each when you buy 10View price chart
The Profit Line T-50 is the replacement for the TAP Buckeye.  The TAP Buckeye Folder, is a great way to present your photos to your clients. Because it is made from recycled paper it's a more economical choice to help keep your costs down. Don't forget to add foil imprinting to your photo folders with your studio die or the name and date of the event.View product details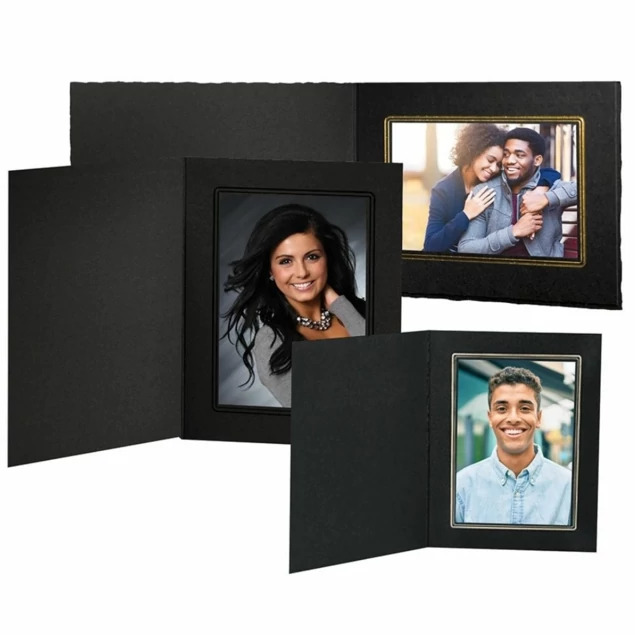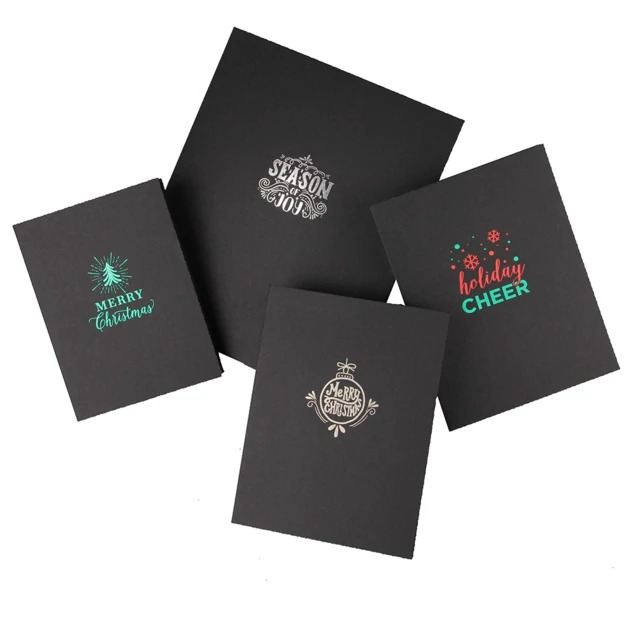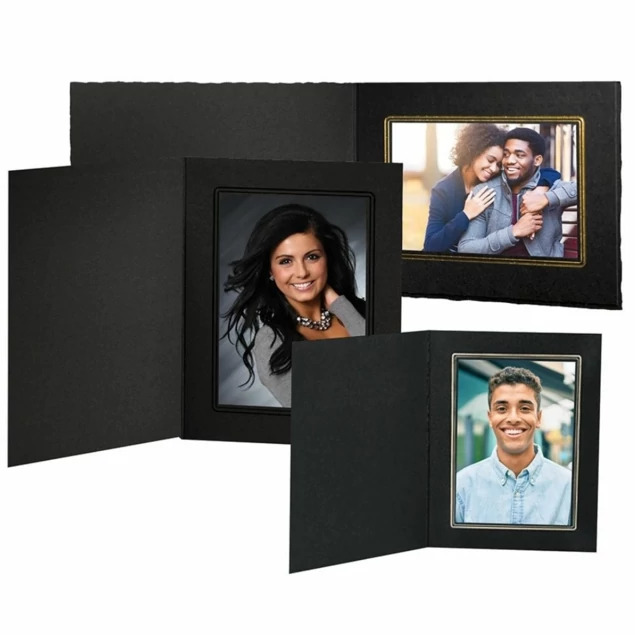 About Buckeye Folder
The Profit Line T-50 is the replacement for the TAP Buckeye. The TAP Buckeye Folder, is a great way to present your photos to your clients. Because it is made from recycled paper it's a more economical choice to help keep your costs down. Don't forget to add foil imprinting to your photo folders with your studio die or the name and date of the event.
Constructed with a high-quality recycled paper with a matte finish
Accommodates 1 print
Slip-in side loading folder with a deckled edge detail
Offered in Black/Black, Black/Satin or Black/Gold
Add a festive touch! Our folders look stunning with foil imprinting of event, holiday and sports designs. Simply add customization and choose "event imprinting" and choose from over 40 designs to create a unique folder for your events.
PRICE PER Buckeye Folder
Item / Size
Color
10
100
1000
5000
Box Quantity
6X4 - BUCKEYE
Black/Gold
$

0.87

$

0.67

$

0.60

$

0.54

500
6X4 - BUCKEYE
Black/Satin
$

1.08

$

0.83

X

X

100
10X8 - BUCKEYE
Black/Satin
$

2.65

$

2.04

X

X

100
No Reviews
There are no published reviews for this product yet.