Photo Case - Black
Brand:Tyndell
Starting at $1.50 each when you buy 10View price chart
The Tyndell Photo Case is a high quality alternative to a portrait box. It takes up very little storage, and is easy and inexpensive to ship to your clients. The Tyndell Photo Case can be used for a high end look with single print delivery or multiple print delivery. Complete your photo packaging by imprinting them with your studio logo. Accessories shown are sold separately.View product details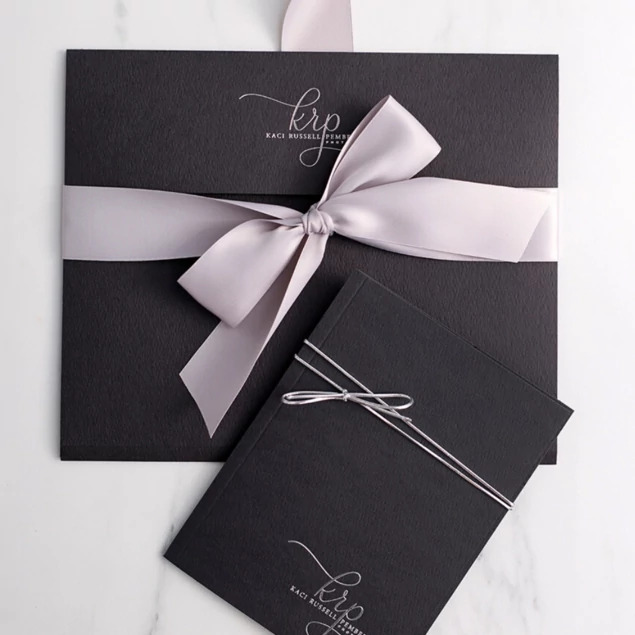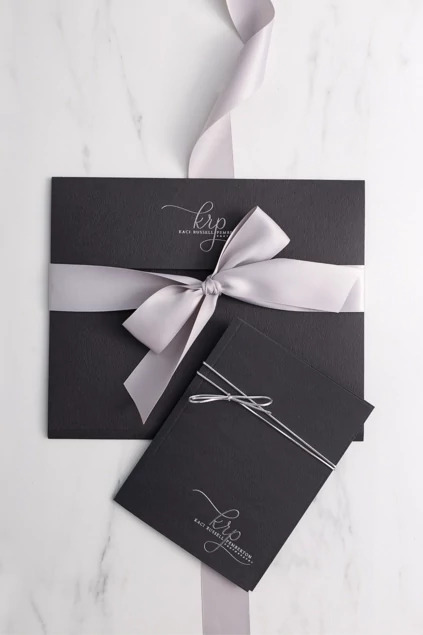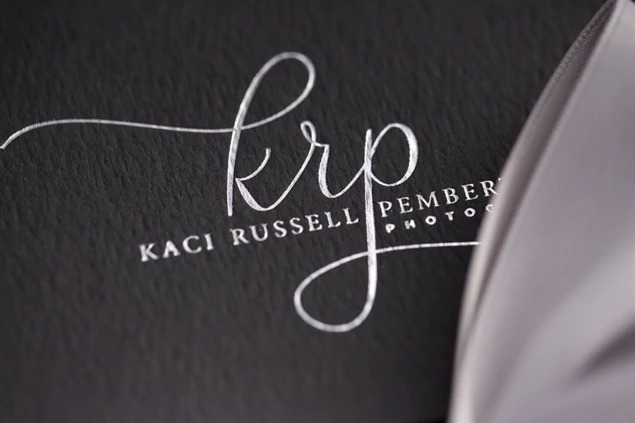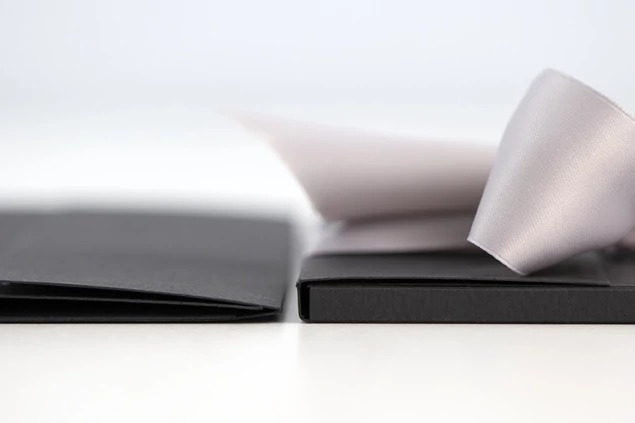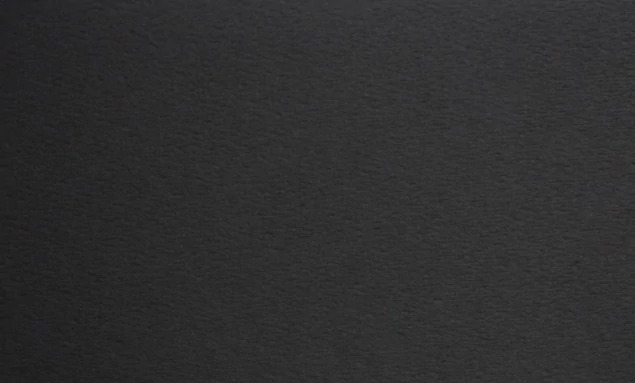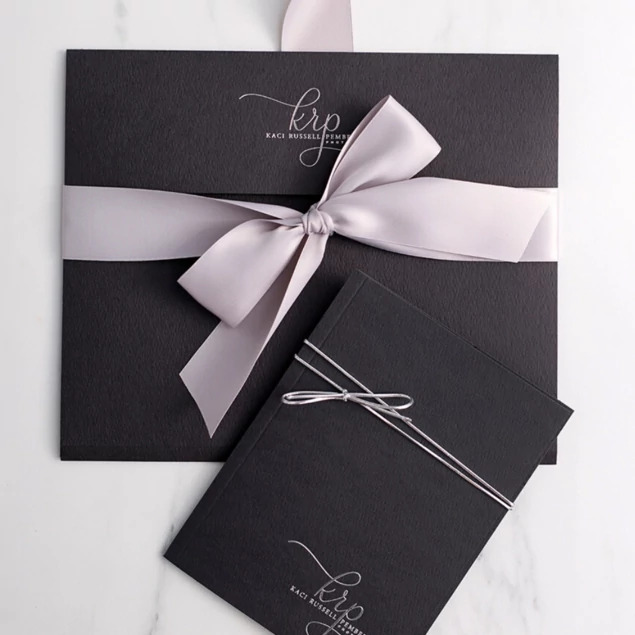 About Photo Case - Black
The Tyndell Photo Case is a high quality alternative to a portrait box. It takes up very little storage, and is easy and inexpensive to ship to your clients. The Tyndell Photo Case can be used for a high end look with single print delivery or multiple print delivery. Complete your photo packaging by imprinting them with your studio logo. Accessories shown are sold separately.
---
Black with subtle linen texture
Constructed with a high-quality virgin photo mount board
Designed to hold the following print sizes: 4x6, 5x7, 8x10, 8.5x12, 11x14, 16x20
Accommodates up to 12 prints
Accessorize with ribbon, stribbons, raffia, and tissue paper
The scored edge can be folded out to increase the carrying capacity
Click here to view the cost of customization.
PRICE PER Photo Case - Black
Item / Size
Color
10
100
1000
5000
Box Quantity
4X6 - PHOTO CASE
Black
$

1.50

$

1.15

$

1.04

$

0.93

100
5X7 - PHOTO CASE
Black
$

1.50

$

1.15

$

1.04

$

0.93

100
8.5X12 - PHOTO CASE
Black
$

3.03

$

2.41

$

1.96

$

1.83

100
8X10 - PHOTO CASE
Black
$

2.28

$

1.75

$

1.58

$

1.40

100
11X14 - PHOTO CASE
Black
$

3.15

$

2.43

$

2.18

$

1.95

100
16X20 - PHOTO CASE
Black
$

5.74

$

4.44

$

3.98

$

3.53

50
02/23/2015

Francis Says

"Great quality and great price! Similar quality to the TAP and Rice options but less expensive."

01/15/2018

Lisa Jane Says

"These photo cases are great when you need to mail prints to clients, and have a nice upscale feel to them with your logo or sticker on the front, and a band around them. They are a good quality for a great price."