Dual Swivel Flash Drive 3.0 USB Type C
Brand:Tyndell
Starting at $35.43 eachView price chart
NEW! This Swivel USB Flash Drive features dual connectors—a traditional USB connector with 3.0 technology and the USB type-C port that is compatible with the latest Apple computers. Simply swivel the drive to access the other plug. Customize the flash drive with your logo on one side and up to 2 lines of text (20 character limit per line) on the other side. View product details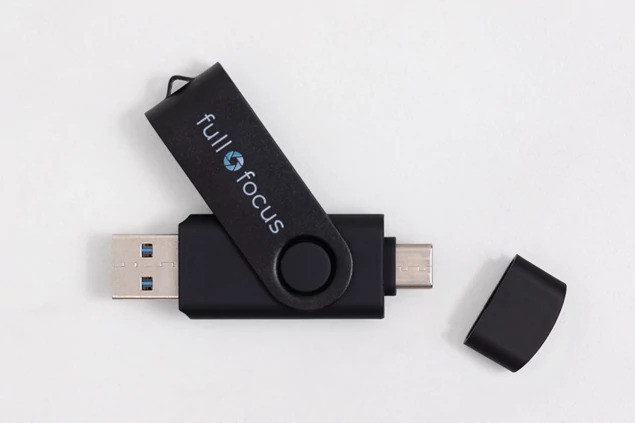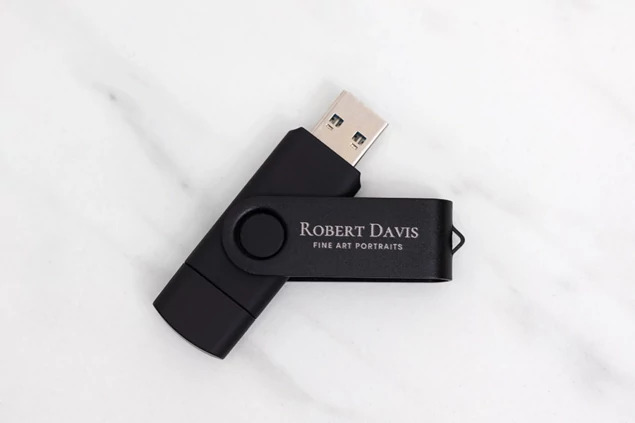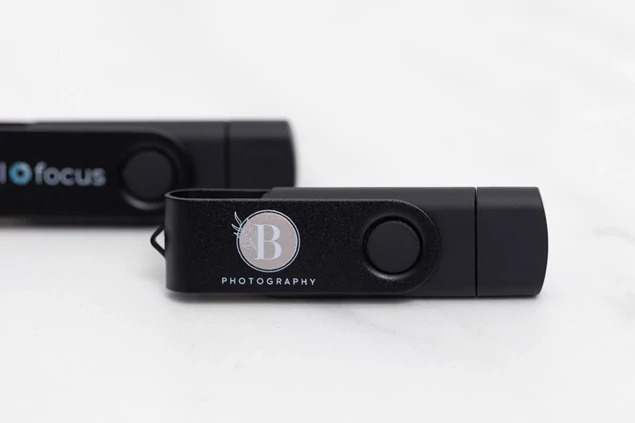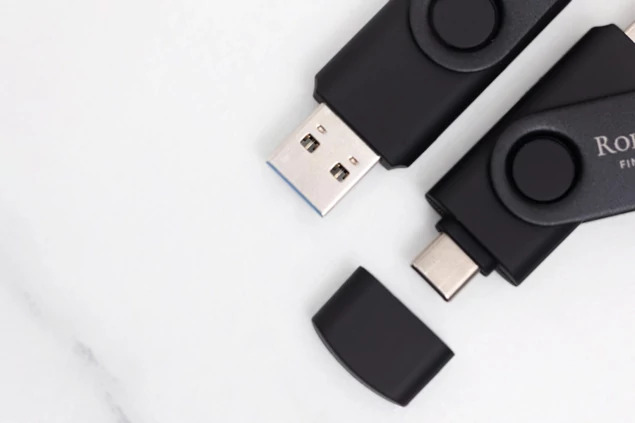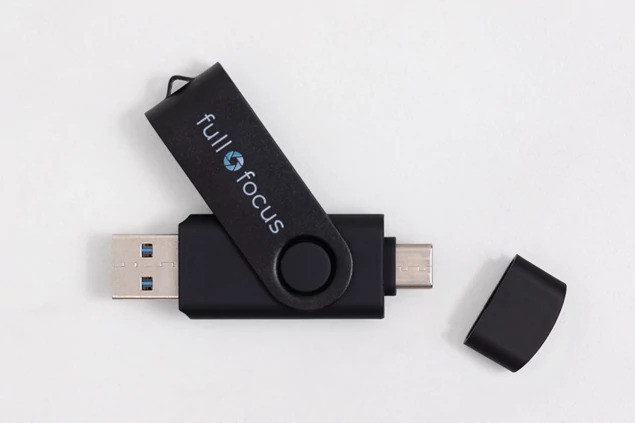 About Dual Swivel Flash Drive 3.0 USB Type C
NEW! This Swivel USB Flash Drive features dual connectors—a traditional USB connector with 3.0 technology and the USB type-C port that is compatible with the latest Apple computers. Simply swivel the drive to access the other plug. Customize the flash drive with your logo on one side and up to 2 lines of text (20 character limit per line) on the other side.
3.0 Technology: 3.0 technology is a faster more reliable technology with a faster transfer speed and allows you to upload and download at the same time.
USB Type-C: The new USB-C technology is hugely popular, particularly with Apple users. This plug has no up or down orientation, so you don't have to figure out which way it goes.
Price includes free 2 sided engraving or full color printing.
Customizing your product: For highest quality results please upload AI, PSD, or high resolution (300 DPI) PNG files; JPG files are not recommended.
PRICE PER Dual Swivel Flash Drive 3.0 USB Type C
Item / Size
Color
1
2
10
25
50
16GB - 3.0 Dual Swivel Flash Drive
Black
$

35.43

$

31.36

$

27.81

$

23.38

$

21.21
No Reviews
There are no published reviews for this product yet.